KIDS' SCHOOL HOLIDAYS ARE TAKEN CARE OF WITH THE BEANIES LAUNCHING A NEWS PODCAST ON LiSTNR –

THE BEANIES KIDS NEWS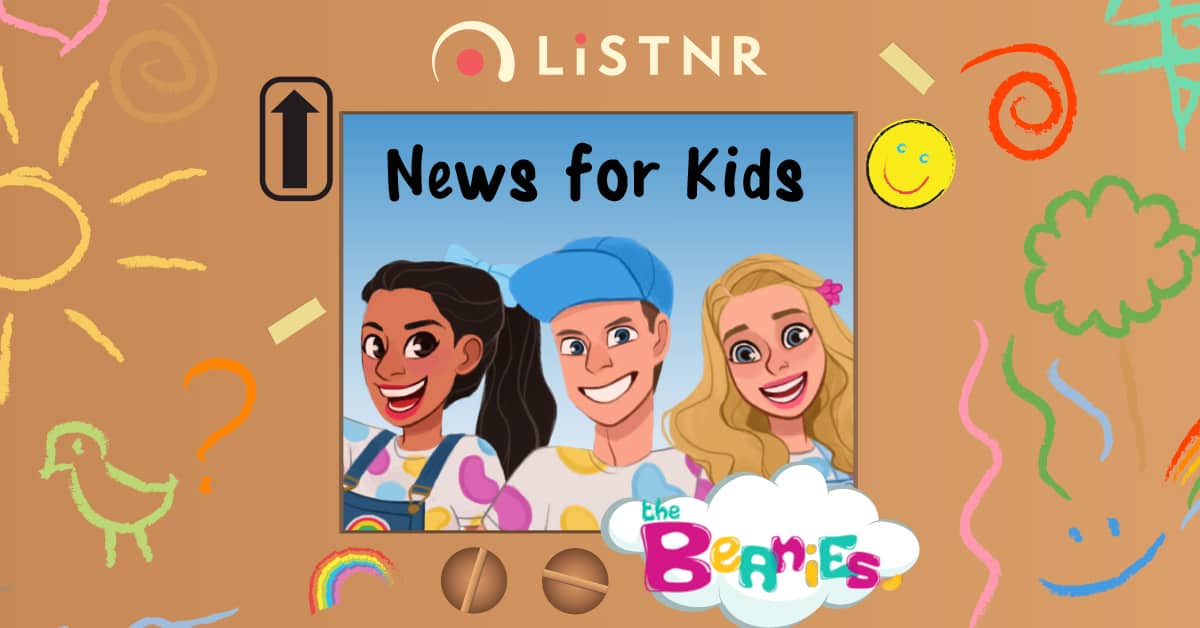 With everything going on in Australia and around the world at the moment, it can be very confusing for our little ones. To help break it down in a fun way The Beanies are launching a new show, The Beanies Kids News which will be available on LiSTNR from Monday July 5.
The 24 hours news cycle has meant parents can no longer shelter children from world issues. Living through numerous historical events in their short lives, children require media literacy at an earlier age to comprehend the fast-paced world around them.
Award winning podcast creators, storytellers, and children's music group The Beanies will engage children in day to day news issues, breaking it down for kids and providing fact-based overviews on the news of the week. The Beanies will act as translators connecting kids with issues that truly matter, and keeping them in the loop, safely.
The Beanies Kids News will sit alongside the Show & Tell and Story Time podcasts that mini-Beanies (fans) already know and love, with hours of songs and interviews available for kids and parents to enjoy.
The Beanies, Mim, Michael and Laura, are children's performers who create musical adventures for little ones with big imaginations by encouraging creative thinking by understanding the value of play.
The Beanies said: "Mini-Beanies are living through numerous historical events in their short lives, we want to arm our fans with the media literacy they will need for the future. By helping them engage with current events at an earlier age it is our hope they will grow into media savvy adults who understand and connect with the fast-paced world around them."
LiSTNR Original Podcasts Head of Content, Jen Goggin said: "The Beanies have always focused on creating podcast content that educates children while entertaining them through songs, stories and games so it felt like a natural progression for us to look at creating a stream of The Beanies podcast focusing on creating news content for kids, that parents could trust. We look forward to its success."
With over 60 original songs, The Beanies were nominated for an ARIA for 'Best Children's album' in 2019 and signed to ABC Kids. Laura, Mim and Michael are guaranteed to get mini-Beanies singing and dancing at live shows, but they are best known for their award-winning podcast series hosted on LiSTNR, which won 'Australian podcast of the Year – Kids and Family' in 2018 with almost a million little ears listening! The Beanies hope to bring you singing with silliness, jiving with joy and learning through laughter.
The Beanies Kids News will be available on the LiSTNR app from Monday July 5.Show & Tell and Story Time are available now on the LiSTNR app.