Since we are celebrating the 15th birthday of PakMag this month, we are excited to share some science-themed party ideas with you. Birthday parties can be expensive, especially if your child wants to invite everyone from their class. So, here are some unusual and budget-friendly ideas that will keep your little one and their guests entertained, keeping in mind that parks and the beach are fantastic outdoor locations to host messy and noisy parties.
Secret Message Invitations
For science-themed invitations, lemon-based invisible ink messages are fascinating. Lemon juice is virtually invisible but oxidizes and turns brown when heated.
This reaction to heat is the perfect way to create secret messages for science parties.
Be sure to provide instructions on how to reveal the message on your invitations in regular ink.
Materials
Lemon juice
White paper
Small craft paintbrush
Iron or light bulb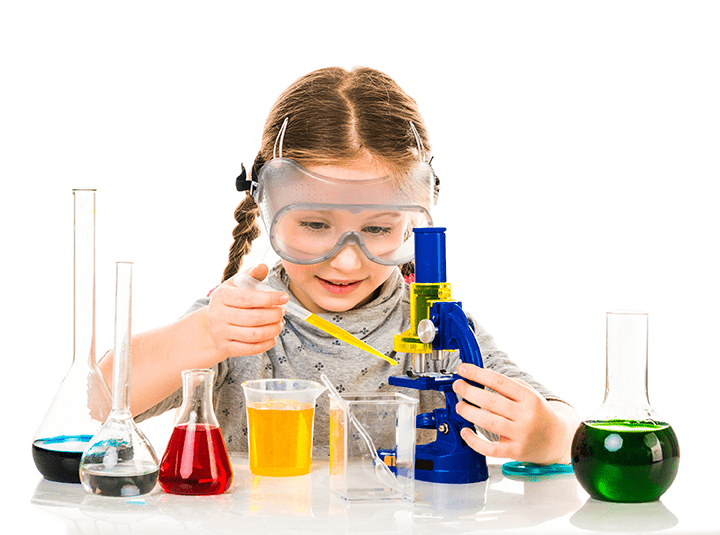 Directions
Get your little scientist to write a hidden message on paper with the lemon juice and a paintbrush. Let it dry.
Once the lemon juice has dried, apply heat with an iron or hair dryer, but be careful not to burn the paper.
Sit back and let the message appear.
Frankenworms Gummy Experiment
Many kids are fascinated with small creatures, and with the next party game, you can bring gummy worms to life. By soaking gummy worms in baking soda and then placing them in vinegar, carbon dioxide gas bubbles rise through the vinegar, causing the worms to wiggle and come to life.
The worms will take 15 – 20 minutes to soak, so plan another activity to do in the meantime while you wait to finish the experiment.
Materials
Gummy worms
3 tablespoons baking soda
1 cup of warm water
2 clear beakers
Vinegar
Directions
Cut gummy worms in half lengthwise to make them skinny.
Fill a beaker with warm water and baking soda and place the gummy worms inside.
Stir and let sit for 15 to 20 minutes.
Fill the second beaker with vinegar.
Remove the worms from the baking soda mixture and place them in the vinegar beaker.
Watch the gummy worms start to squirm!
Glow in the Dark Slime
Lastly, making slime seems like an obvious option for a science-themed party. However, instead of making regular slime, why not add a fun twist and create glow-in-the-dark slime? Party guests can make this fun activity together and take it home with them at the end. Perhaps you could store it in a plastic beaker for added fun appeal.
Materials
5 oz (147 mL) Elmer's Glow in the Dark Glue
½ tbsp of baking soda
1 tbsp of contact lens solution
Directions
Pour Elmer's Glow in the Dark Glue into a bowl.
Add ½ tbsp of baking soda and mix thoroughly.
Add 1 tbsp of contact lens solution, stir until slime begins to form.
Take the slime out and knead it with both hands.
If it is too sticky, add ¼ tbsp contact lens solution and knead. Keep adding ¼ tbsp contact lens solution until you achieve the desired consistency.
Amongst all the party fun, please remember that all experiments require adult supervision and are mostly suitable for children three years and older. While the worms and slime are exciting to play with, please encourage your guests to wash their hands thoroughly after playing and remind them that neither science experiment is edible.