Food, glorious food. A commodity so valuable Oliver Twist belted out a song about it. How great is food? We owe a lot to food. Not only does it keep us kicking and screaming, but without it – network television wouldn't have survived the last 10 years. I'm looking at you MKR and MasterChef.
My only problem with food is… I eat too much of it. I adore food. Both my wife and I consider ourselves "foodies". Food is life. At least that's what I believe. So, I ask you this Cairns – why, oh, why do I (and pretty much every parent at one stage or another) have such a problem getting my kids to eat it?
Kids and Food
Back in the day the great Kings and Queens of England would employ food testers to ensure their tucker wasn't poisoned. I'm pretty sure if said profession still existed my two cherubs, Matilda (nearly seven) and Charlie (nearly two), would be first in line to employ one. I don't know what secret plan these two think I've hatched with the food I offer them – but the answer is "no". Despite the untrusting looks I receive across the dinner table – I'm not trying to poison them. Your pasta bake remains pure.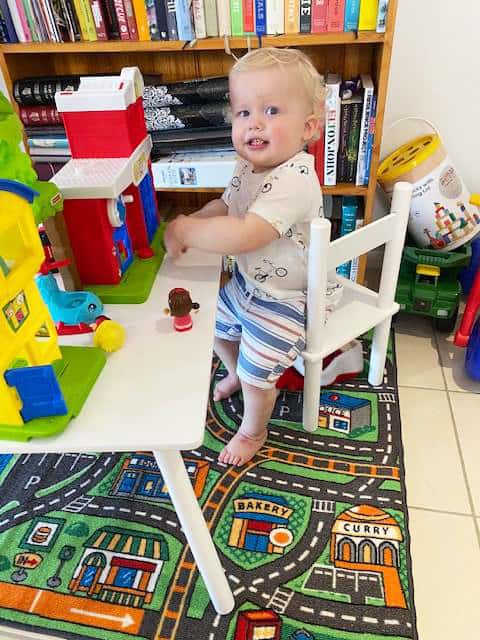 Things have gotten pretty bad in the last few months. In the last week alone – I've seen noses turn away from sausages and mash, ham and cheese toasties, my mum's famous savoury mince and even chicken nuggets and chips. CHICKEN NUGGETS AND CHIPS! I'm sorry, but if you don't absolutely devour nuggets and chippies out of the air fryer – there is literally NOTHING you like.
There is one meal that gets us across the line though. It's become somewhat of a dinnertime 'Holy Grail' at the Clifton residence. Thank the sweet Lord for Tacos. Without the delicious combo of mince, cheese, lettuce, tomato, sour cream and the shells (pretty much big corn chips) – I'm afraid my two sprogletts would have withered away to nothing.
So, for now it's tacos that keep us kicking. Yes, my wife and I are a little over them but at least the kids are happy (and fed). So, I guess it's tacos again tonight. Otherwise, we could open our doors to Oliver Twist. At least we know he'll leave a clean plate at the end of the night.
Head to Parents and Kids of North Queensland YouTube Channel to see Bree's up close interview with Cliffo.